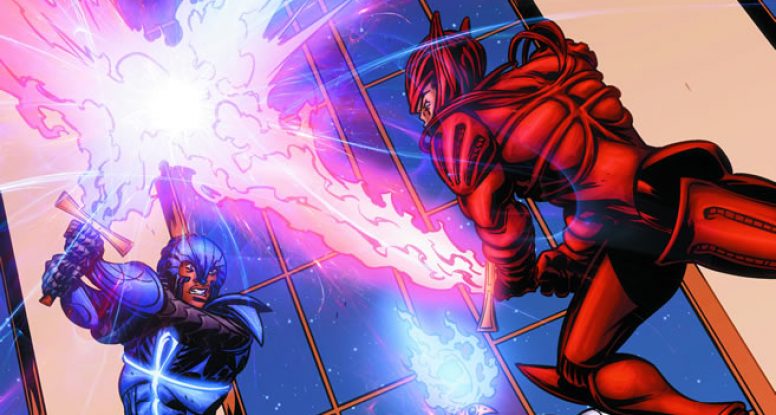 Legend of the Mantamaji Fan Letter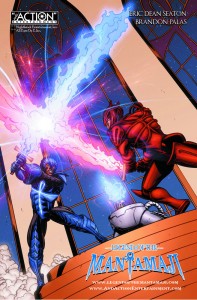 This is a great letter we received from a fan we met at Comic-Con San Diego. The missing parts of Ms. Magracia's review were redacted with her permission to prevent spoilers ;0):
At Comic-Con this year I, Divina Magracia, bought the full trilogy of the Mantamaji series with my father. We greatly appreciated the glasses Mr. Palas added to our free sketch that came with the series and the short conversation I had with Mr. Seaton about working in the entertainment industry. I apologize for the delay in getting back to you about the series; I took my time and savored the experience, just finishing the series today. Forgive me if my review is a bit long.
Elijah and Sydney were very real and human characters to me, and I appreciated that immensely…The development of Elijah's participation and acceptance of his destiny was neither too stilted nor too rushed. I thought it was great how honest he was about his desire for revenge, and the moment when he realizes how close he was to being the same as Sirach was beautiful to me.
Similarly, Sydney's heroism struck me and I loved how her background wasn't a sob story but a foundation for her determination and success in a believable way…Speaking of subtle, I thoroughly enjoyed the way Noah's role was handled throughout the series. He was a large part of what kept me reading partway through the second volume of the trilogy.
The villain, oh Sirach the villain… I have a certain inclination toward villains the reader can empathize with and understand. My favorite part was how Sirach really believed he was going to fix humanity. The scenes where he was disappointed and disgruntled with the corruption of his [followers was] great.
Hopefully that wasn't too long of a review. I remember Mrs. Seaton letting me know she wanted to hear what I thought of the series so I hope this fulfills that well enough. The characters in Mantamaji were wonderful to read about. Overall when I read I tend to latch on to the characters, the people that bring the story to life. It's one of the reasons why I would like to go into casting as a career.
Talking to Mr. Seaton about working as a television director was quite inspiring and I hope my future career is just as rewarding for me.
Thank you for your time and for the pleasure I had in reading the series,
Divina Magracia
University of California, Berkeley '15
Media Studies w/Music minor