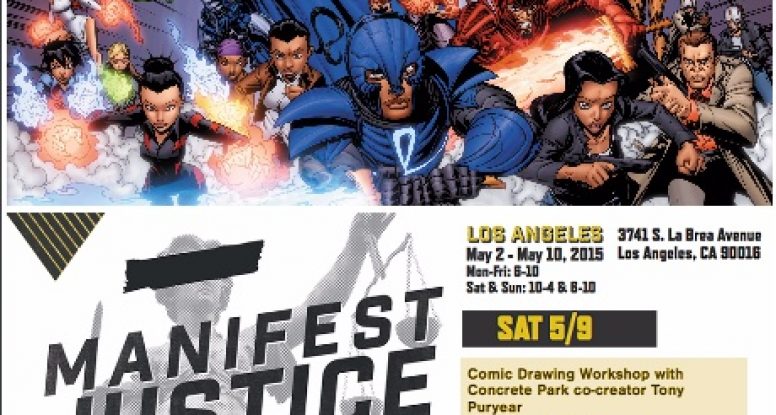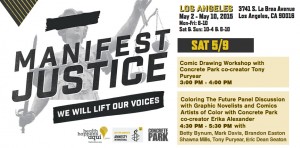 If you're in L.A. or the surrounding area on May 9th, make it a priority to come out to take part in the Manifest Justice events. Eric has been invited as a panelist for the "Coloring The Future" moderated by Erika Alexander. Participants will discuss how they are creating new worlds in color and impacting how society thinks about race.
"I created Legend of the Mantamaji because I've always loved comics, and as a kid it bothered me not to see many people of color in the stories I loved so much," Seaton said. "I wanted to create great stories with heroes, and magic and swords and have it feature people of color and strong women…stories that more people can identify with. It's imperative for diverse creators to tell their story and create worlds of their own imaginings."
The entire Manifest Justice event is several days of dialogue, events and activities with a focus on empathy, accountability, economic opportunity, compassion, dignity, power and opportunity for all communities.
Coloring the Future Panelists:
Erika Alexander
Tony Puryear
Brandon Easton
Shawna Mills
Betty Bynum
Mark Davis
Learn more about the Manifest Justice event: http://manifestjustice.org