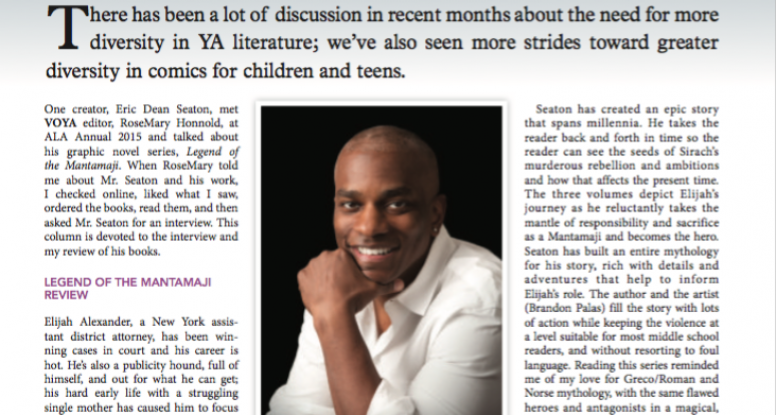 VOYA's Graphically Speaking Interview & Review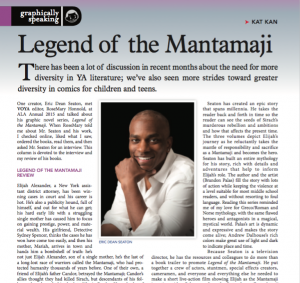 One of the important things for any book is to receive reviews. Not only does it help establish a book's reputation among professionals and academics, it also helps people decide if they want to part with their hard won treasure and time.
This week the Voice of Youth Advocates (VOYA) released their December issue and Katharine Kan spotlights Eric Dean Seaton and Legend of the Mantamaji in her popular Graphically Speaking column. Not only does she do a thorough and thoughtful review of the trilogy, she spotlights Eric for an in-depth interview!
Reading this series reminded me of my love for Greco/Roman and Norse mythology, with the same flawed heroes and antagonists in a magical, mystical world. Palas's art is dynamic and expressive and makes the story come alive; Andrew Dalhouses's rich colors make great use of light and dark to indicate place and time.
Read the whole review and interview here: VOYA Dec 2015 Column.
Pick up the graphic novels today: