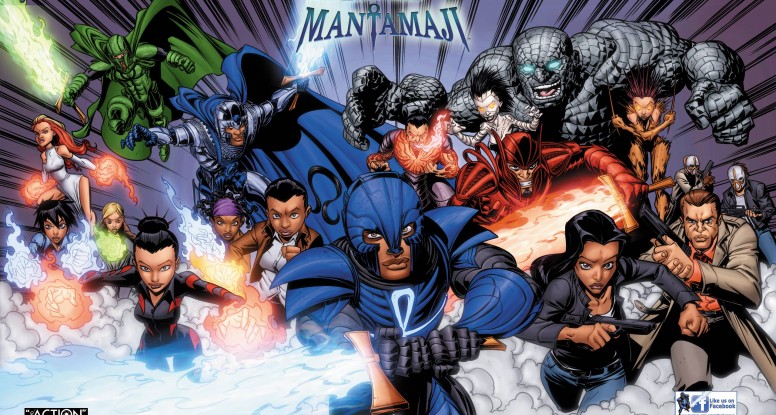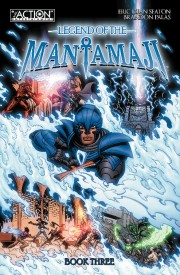 Television director Eric Dean Seaton continues to break stereotypes of African Americans in science fiction and fantasy with his third book in the "Legend of the Mantamaji" graphic novel series.
When people think of superheroes and science fiction, they often imagine the strong chiseled features and extraordinary powers of white male characters. A two-time NAACP Image Award nominee, director Eric Dean Seaton wants to remind comic book and sci-fi fans that Black people can be superheroes, too. With the launch of his third book in the Legend of the Mantamaji graphic novel series on February 11th Seaton hopes positive representation of people of color in comics will go a long way to shatter stereotypes about Black involvement and interest in science fiction and fantasy.
"Science fiction and fantasy stories give people of all ages something to dream about. What does it say to children when the only heroes they read about are white?" Seaton, whose television hits include Disney's Austin & Ally, NBC's Undateable and Nickelodeon's Bella and the Bulldogs said. "Black people do survive the zombie apocalypse, people of color exist in the future. They don't have to be the first person the monster eats. And our interests go beyond civil rights and slavery. Our history is incredibly important, but so are our dreams and creative imaginings."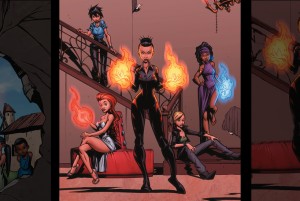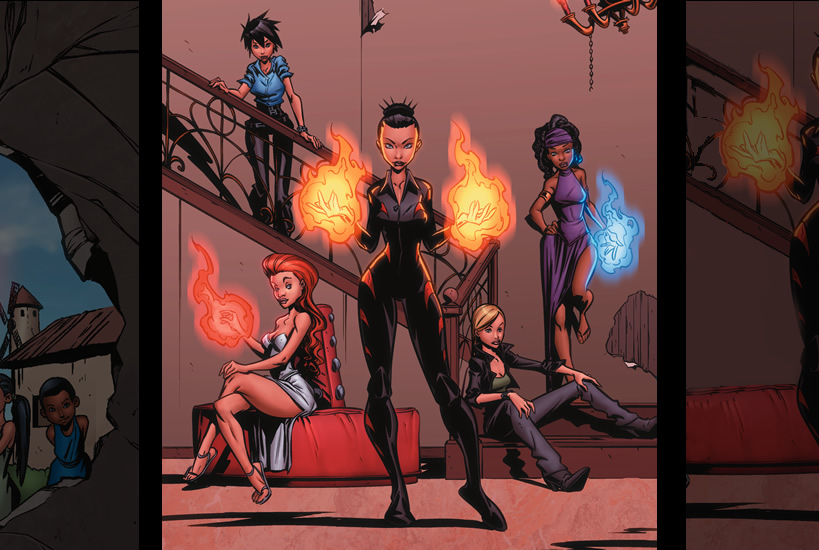 The third book in the Legend of the Mantamaji series finds finds Elijah Alexander, the last of the mystical knights known as the Mantamaji beaten and left for dead. Detective Sydney Spencer has just figured out who is behind the mysterious happenings of a new crime ring and that knowledge has cost her dearly. Time is running out to stop the sorcerer, Sirach, who is hell bent on controlling space, time and reshaping the world in his image.
"One doesn't have to wait for the "big two" to offer crumbs of diversity when there are great new franchises like "Legend of the Mantamaji" that often put them to shame," Alex Widen, Brooklyn Comic Book expert for Examiner.com said. "This third volume acts as a perfect bookend to this tale of ancient warriors and sorcerers, and one can only hope that there are more legends to come."
Seaton's successful series began with the first two volumes in the series being name "Top Graphic Novels of 2014" by Examiner.com and Atlanta Black Star. With Book Three's release, the early buzz points to Seaton showing no signs of stopping.
Buy Legend of the Mantamaji today and receive an autographed copy.