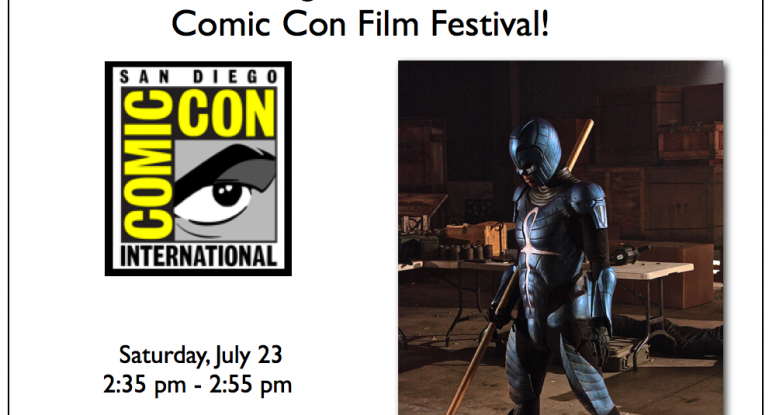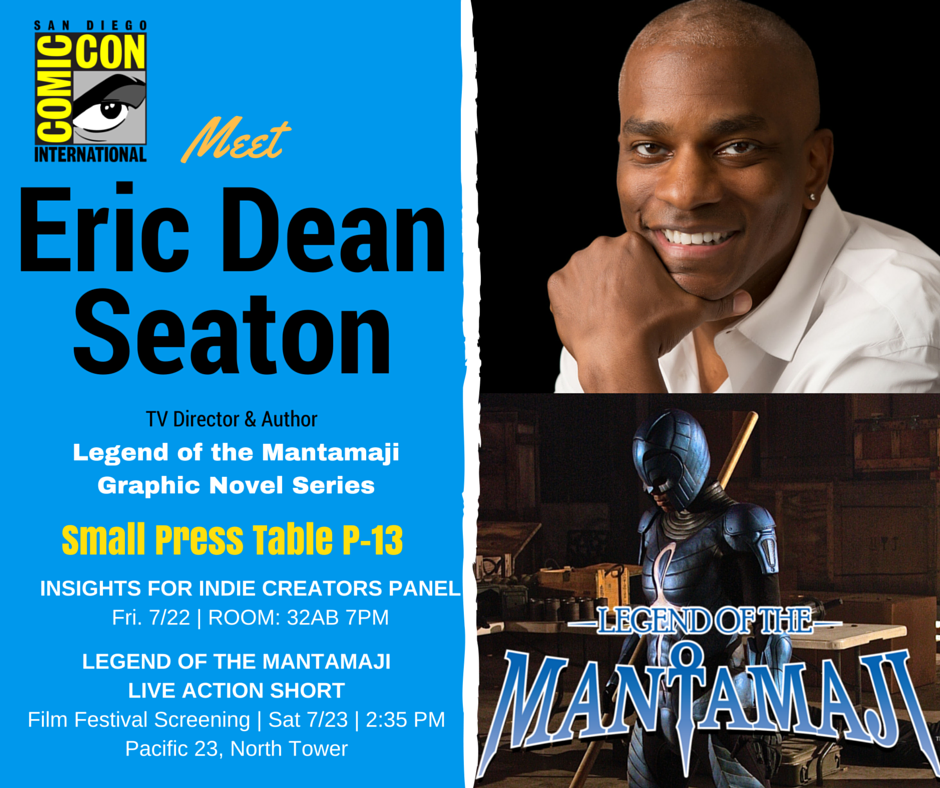 There are a few things everyone looks forward to every year and San Diego Comic Con is one of them. The crew from Legend of the Mantamaji is there in full force with several exciting things happening. If you're in San Diego, make sure you stop by Small Press Table P-13 to get your Mantamaji books autographed by TV director and author Eric Dean Seaton all weekend.
Get a chance to win an exclusive Legend of the Mantamaji tee and chat with Eric at the Geekscape booth (#3919) Friday from 2pm – 3pm!
If you dream of being an independent comic book creator, then check out the Insights for Independent Creator's Panel Eric is on of the panelists! Room 32AB from 7 pm – 8 pm.

And then the big deal for us here: Legend of the Mantamaji: Live Action Short is being screened at the SDCC Film Festival!
Panelist include Eric Dean Seaton, Chris Philips (producer, Bella and the Bulldogs), and Nicole Seaton (2nd AD, The Great Indoors). Set a reminder for Saturday, July 23rd beginning at 2:35 pm Pacific 23, North Tower, Marriott Marquis San Diego Marina.
San Diego Comic Con is one of our favorite events. It's a huge event and we always have a great time," Eric Dean Seaton, TV director and author of Legend of the Mantamaji said. "We are over the moon to participate in the Film Festival with our live action short and the Independent Creator's Panel.  Any time we can get Mantamaji in front of new audiences is always fun and talking with other indie creators is always a great learning experience.