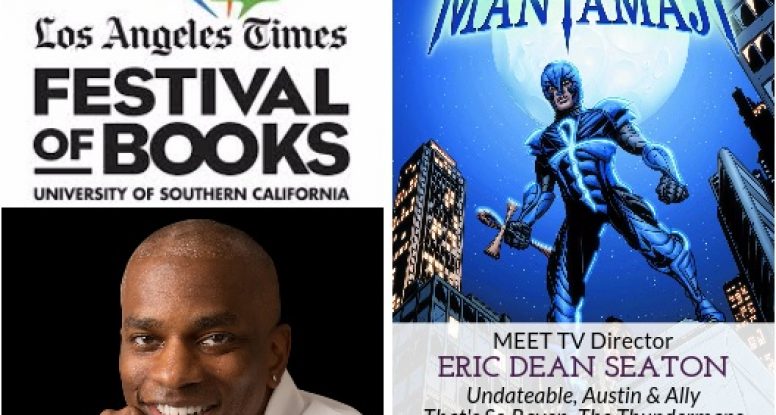 "Representation matters, and not just to minorities,"Eric Dean Seaton, television director and creator of the Legend of the Mantamaji series said.
"We are sending kids out, unprepared, to encounter a world that is much more diverse and rich than it is made to appear in literature and comic book culture. We are stunting their imagination and their futures with one-sided stories." With an expected 150,000 book lovers attending this weekend's L.A. Times Book Festival, Seaton hopes to connect with fans and gain new ones of all backgrounds and ages at booth 743 Saturday and Sunday.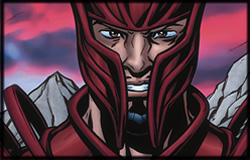 "People have sometimes overlooked the series as being 'just for Blacks,' or 'for feminists,' but that's their hangup, not the story's," Seaton said. 'The focus is not on the race of the characters. There's no monologue about being a strong woman in the series. It's not diversity for diversity's sake. The characters are focused on figuring out the mystery and coming to grips with the idea that supernatural forces are going to destroy the world. It's an awesome adventure story with magic, mystery, superpowers, evil doers…everything superhero fans love about the genre."
The Legend of the Mantamaji series brings together diverse characters not tied to stereotypes and has gained the recognition of critics, fans and awards committees alike. Nominated for a prestigious Glyph Comics Award and riding high off the release of the third book in the series, Seaton recently expanded the national book tour to 13 cities in the U.S. and Canada.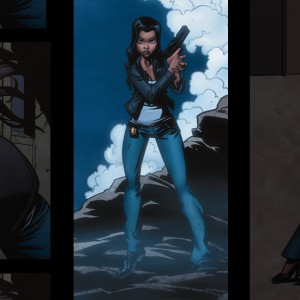 Chicago Comic & Entertainment Expo [C2E2] (April 24-26)
East Coast Black Age of Comics Convention Philadelphia, Pennsylvania (May 15 – 16)
Puerto Rico ComicCon (May 21 – 24)
Heroes Convention in Charlotte, North Carolina (June 19-21)
Comic Con San Diego (July 7 – 12)
OnyxCon, Atlanta, Georgia (August 15 – 16)
Wizard World Chicago (August 20 – 23)
Fan Expo Canada in Toronto, Canada (September 3 – 6)
Long Beach Comic Con in Long Beach, California (September 12-13)
Wizard World Columbus in Columbus, Ohio (September 18 – 20)
New York Comic Con (October 8-11)
About Legend of the Mantamaji:
Legend of the Mantamaji tells the story of Elijah Alexander, an Assistant D.A. who has learned that his childhood storybook legends are actually the true stories of his heritage and that he is the last of a race of mystical knights known as the Mantamaji. After realizing he's only part human, Elijah struggles with the shift in his world and becomes a hunted man charged with ridding the world of an ancient evil no other Mantamaji has ever been able to defeat. The full-color, action packed series has hair-raising plot twists and smart storytelling for all superhero fans.
The books feature artwork by Brandon Palas, colorist Andrew Dalhouse who has worked with From Boom, Dark Horse, Image, Marvel and DC and lettering by Deron Bennett, who was nominated for an Eisner Award for his work on titles like Jim Henson's Dark Crystal, Jim Henson's Tale of Sand and Helldorado, among others.