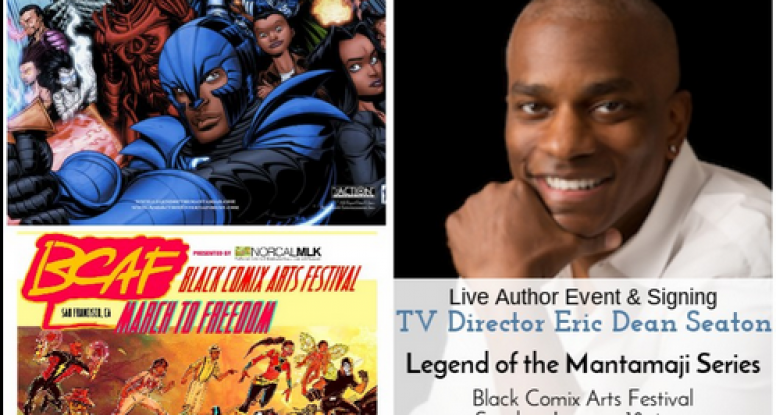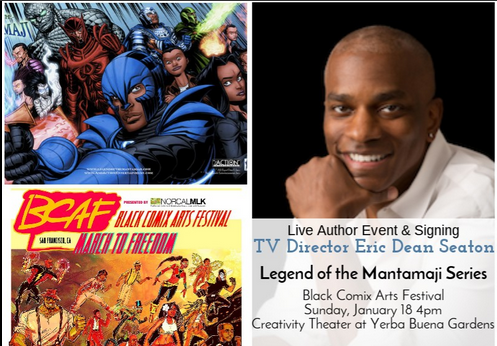 2014 was a great year for Legend of the Mantamaji and 2015 is shaping up to be even better with the launch of the Legend of the Mantamaji 11 city (and adding) book tour! We have almost doubled the number of appearances over last year's successful promotion tour (check out the Year in Review here.)
Our first stop in 2015 is at the historic San Francisco Dr. Martin Luther King Jr. Celebration. This event attracts more than 30,000 people to the area with music festivals, film screenings, a brunch, march and this year – the first Black Comix Arts Festival! I was invited as a Special Guest and Sunday, January 18th I will take part in an Author Conversation with book signing to follow.
Unfortunately, I won't be able to stay for the events on Monday as well. Right after I finish the book signing I will fly back to L.A. to shoot NBC's Undateable. My awesome team will be there on Monday however, lead by my wife Nikki, to run the Legend of the Mantamaji booth.
If you're in the Bay Area or up for a road trip, come out and support this great new con and Dr. King's legacy.
Check out the news alert for more information: