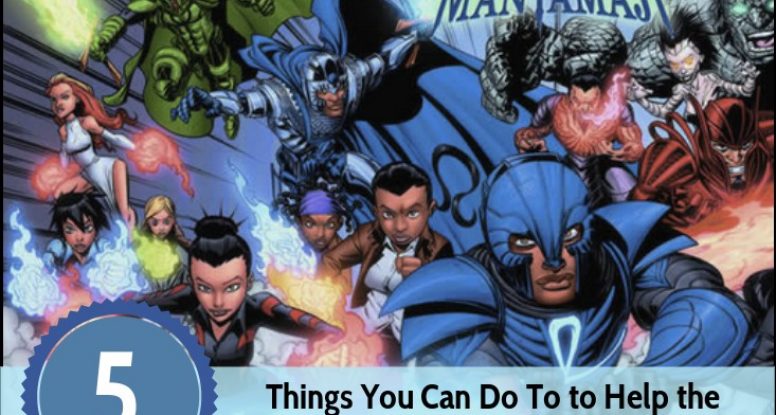 5 Ways You Can Help Help the Legend of the Mantamaji Graphic Novel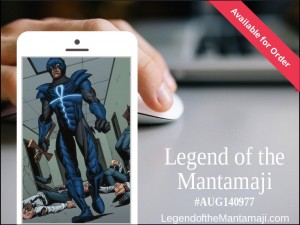 The journey to launching my first graphic novel series "Legend of the Mantamaji" has been a long, fun and interesting one. Along the way I have met new friends and fans and they have asked me how they can help get the book into the hands of thousands of new fans.
It's a beautiful question.
Sometimes you follow a passion and you don't know where it is going to take you or who will "get" where you are going. I knew if I started off with a good story based on a flawed character that learns to accept his place in the world that people would like the story. And so far it has been working because the feedback on the series has been amazing. The entire series was a Comic-Con Exclusive in San Diego this year and I had people who purchased the first book come back to buy the rest of the series. The idea that people outside of friends and family want to support my work…this SIX YEAR passion project…is simply awesome. There are a couple of things you can do between now and Book 1's release on October 8th:
1. Comic Book Store Reach Out
Comic book stores are ordering their upcoming titles this month and for Legend of the Mantamaji to be included in their upcoming shipment, they have to order from the comic book distributors like Diamond Comics this month.
Reach out and visit, call, email, tweet or Facebook your favorite comic book store and ask them to order the book – item number AUG140977. You have to contact them by Wednesday, August 20th.
2. Legend of the Mantamaji Ambassadors Needed
Become a Legend of the Mantamaji Ambassador. We are looking for 100 people to read the book, review the book and help us spread the word on social media. It's easy and it comes with plenty of perks. Sign up today we are close to reaching our goal!
3. Pre-order the Legend of the Mantamaji
Book 1 will arrive in your mailbox or on your device on or after October 8th, but only if you order it. Buy the book.
4. Legend of the Mantamaji on Social Media 
Help us spread the word on the series by retweeting posts from my twitter feed @EricDeanSeaton, following the hashtag #LegendoftheMantamaji and sharing posts from Legend of the Mantamaji on Facebook.
5. Reviews of Legend of the Mantamaji
Comic conference goers have had the chance to get early release copies of Legend of the Mantamaji and we need your honest reviews up on GoodReads.com.
I just want to thank everyone again for your support. This has been a dream of mine since I was a little kid and I am grateful to share it with you.