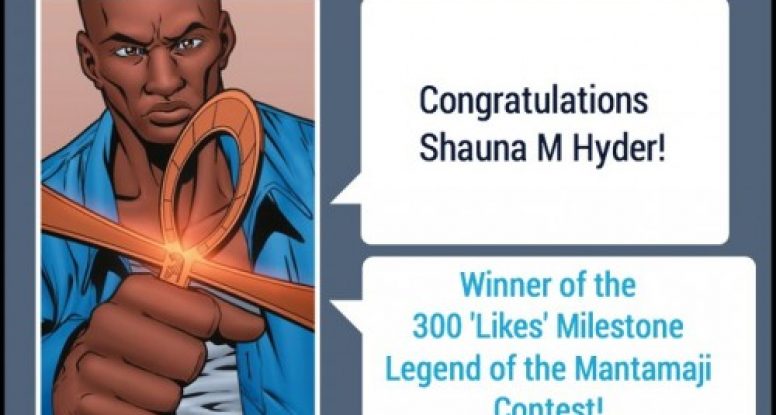 First Legend of the Mantamaji Contest Winner
When Legend of the Mantamaji team headed off to San Diego's Comic-Con we had a chance to interact with friends and fans. We also gained new fans on Facebook – over 200 actually. The support from the fans has been huge so we wanted to say thank you. We held a Facebook contest to celebrate our 300 likes and asked one simple question: "What does Elijah Alexander do for a living?"
He fights crime of course, but contest winner Shauna M Hyder had the correct answer – he's also an Assistant District Attorney.
Congratulations Shauna, you are the winner of an autographed copy of The Legend of Mantamaji Book 1!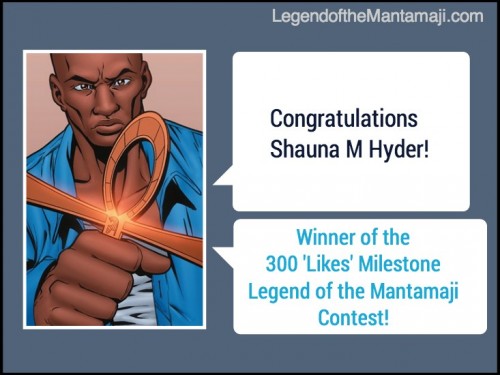 Thank you to everyone who entered and keep your eyes peeled for another contest coming soon!