Mantamaji Invades Wondercon 2017 with preview of new Bloodlines book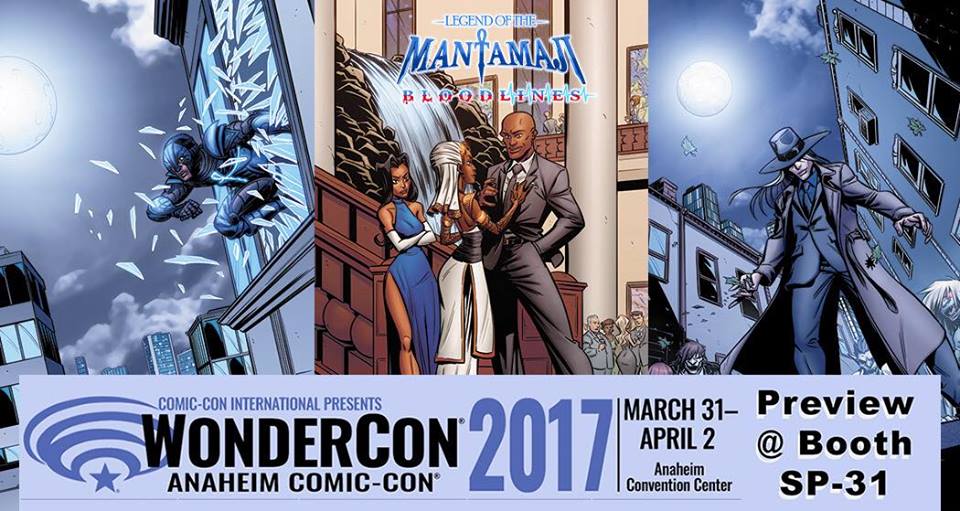 Heading to Wondercon this weekend?  Stop by Small Press Table 31 (SP-31) and get an exclusive post card featuring images and info on the new series "Legend of the Mantamaji: Bloodlines."
TV director Eric Dean Seaton's "Legend of the Mantamaji" was hotly anticipated and made news on MSNBC, Forbes, and The Root. Now he returns with a new story in the Mantamaji series that's just as action-packed, just as magical… and even more dangerous.
Two months ago, Elijah Alexander was just a cocky assistant district attorney who wanted everything his poor upbringing couldn't give him. When he learned he was descended from an ancient race of heroes, Elijah became the last Mantamaji, and used his mystic ankh and powers of illusion to defeat the evil sorcerer Sirach. But now that this enemy is gone, a new enemy—Gideon's Army—forces Elijah to prepare for a fight he was never trained for… and one that forces him to question the very origins of his people. In Legend of the Mantamaji: Bloodlines, nothing is safe. Not even history.
Legend of the Mantamaji: Bloodlines is graphic novel series whose sweeping tale of magic and mystery, heroes and villains, has a fresh look, a modern setting—and an ancient beat.