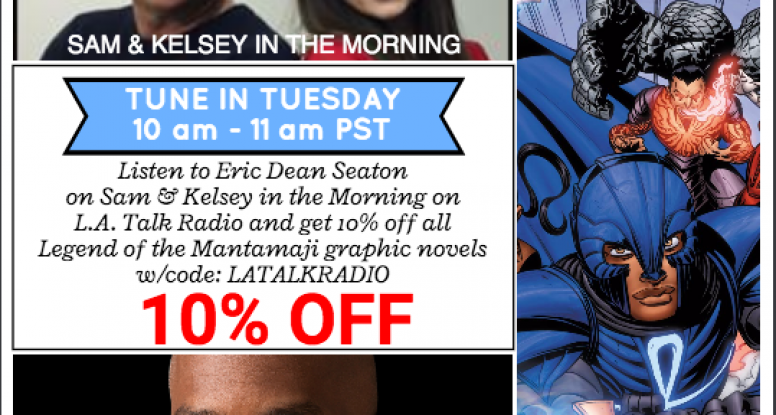 Sam in the Morning with Kelsey L.A. Talk Radio & Eric Dean Seaton
Today Eric had the opportunity to hang out with Sam & Kelsey at L.A. Talk Radio! It was a great interview with lots of information on the graphic novel series, Eric's demanding day job as a TV director and even how he and his wife met (awww!).
For fans of the show (and our own) we also have a special promo code for anyone wanting to order the books: 10% off of anything in our store using promo code LATALKRADIO.
If you missed the show here is the replay!