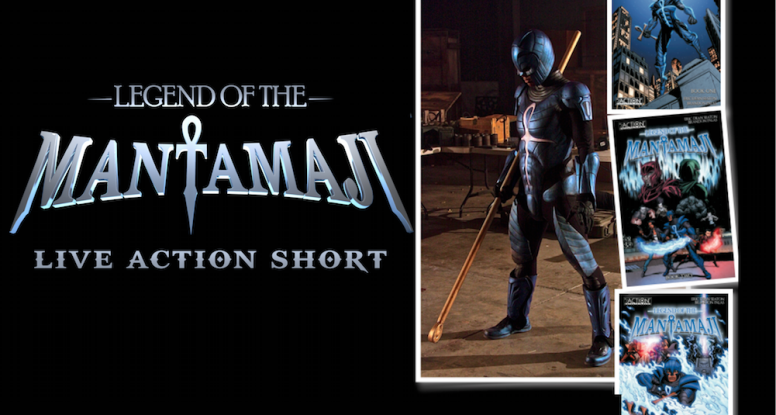 Starting off with a Bang: Legend of the Mantamaji Live Action Short!

Tuesday saw the launch of the Legend of the Mantamaji: Live Action Short and boy was it exciting! There has been so much love shown our way. Fans and media alike have enjoyed the short and that means a lot.
Rough analytics show the #LegendoftheMantamaji hashtag has been used more than 800 times, our Facebook engagement has climbed more than 400 percent and we are so glad we upgraded our servers here on the site because a 200 percent increase in traffic would have crashed our servers last month.
Let's keep it going! The movement for diverse voices in stories is more than one week of excitement. Share with friends, comics lovers.
Check out the feedback so far:
Diverse Heroes Matter: 'The Legend of the Mantamaji' Comes To Life via NBC News
With a thrilling plot and a diverse cast of characters, Seaton strives to change the attitude toward and perception of African Americans. "You're looking at somebody as the hero with a different skin color, and subliminally if you like it, you might actually see people in those positions and it won't be so shocking," Seaton continued.
EurWeb covered covered us as well: Check it out.
So did The Source Magazine online. Check it out.
Global Grind gave us a shout as well here.
Many thanks to Alex Widen of Examiner.com for his coverage:
With a mixture of great costume designs, stunt work, highly cinematic pacing and excellent special effects (when needed), it has everything which fans have come to expect from comic book based pilots as produced by "The CW" or even "CBS."
Seaton hopes the short compels more people to pick up the graphic novel series to see what happens next. The trilogy was featured on MTV's "Beach Reads for Social Justice Warriors" list, was nominated for a 2015 Glyph "Rising Star" comics award and named a "Top Graphic Novel" by Atlanta Black Star and Examiner.com. We've previously have profiled Legend of the Mantamaj several times on our site and we've become big fans and encourage our readers to check it out for themselves. You won't regret it!