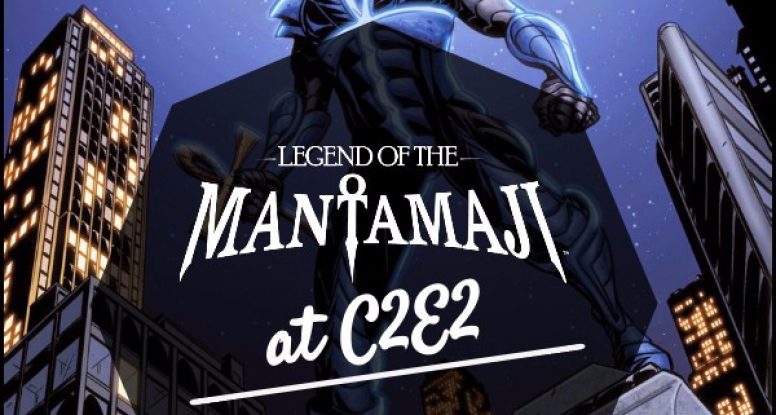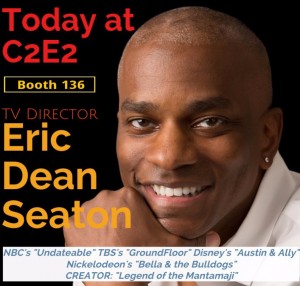 The brainchild of one of the hottest directors on the small screen, Eric Dean Seaton's Legend of the Mantamaji, with its high-flying adventure, brilliant art and fast-paced action, is landing at the Chicago Comic & Entertainment Expo this weekend. The series brings together diverse characters that are not tied to stereotypes and has gained the recognition of critics, fans and award committees alike.
With ancient knights, fire swords and 3,000 year old legends, Legend of the Mantamaji is just the kind of graphic novel fantasy lovers dream of – and the kind of series that is changing the face of superheroes in comics. "It shouldn't be unusual to see ethnically diverse characters and strong women in the genre. Yet, there is still a problem with representation in sci-fi and fantasy – despite readers' requests," Eric Dean Seaton, television director [Undateable, That's So Raven, Austin & Ally, Bella and the Bulldogs] and creator of the Legend of the Mantamaji series, said. With thousands of comics and pop culture lovers attending this weekend's Chicago Comic & Entertainment Expo, Seaton looks forward to connecting with fans of the series -and meeting new ones – at Booth 136, Thursday through Sunday, at McCormick Place — 2301 S. Lake Shore Drive.
"At its core, Legend of the Mantamaji is a fantastic adventure series inspired by my years of directing really great shows. People want good stories that have heart, are smart, funny AND represent the broader world," Seaton said.
Nominated for a prestigious 2015 Glyph Comics Award and riding high off the release of the third book in the series, Seaton recently expanded the national book tour to 14 cities in the U.S. and Canada:
Chicago Comic & Entertainment Expo [C2E2] (April 24-26)
East Coast Black Age of Comics Convention Philadelphia, Pennsylvania (May 15 – 16)
Puerto Rico ComicCon (May 21 – 24)
Heroes Convention in Charlotte, North Carolina (June 19-21)
Comic Con San Diego (July 7 – 12)
OnyxCon, Atlanta, Georgia (August 15 – 16)
Wizard World Chicago (August 20 – 23)
Fan Expo Canada in Toronto, Canada (September 3 – 6)
Long Beach Comic Con in Long Beach, California (September 12-13)
Wizard World Columbus in Columbus, Ohio (September 18 – 20)
New York Comic Con (October 8-11)
LA Times Festival of Books (April)
WonderCon Anaheim (April)
Black Comix Arts Festival, San Francisco (January)
You don't have to be at C2E2 to pick up the series! Read a sample chapter and pick up in our store today!