Television director Eric Dean Seaton's critically acclaimed Legend of the Mantamaji series has been featured in over 150 articles in venues such as MSNBC, MTV, Forbes, Buzzfeed, and The Root.
Published by "And… Action!" Entertainment, Legend of the Mantamaji is a graphic novel series whose sweeping tale of magic and mystery, heroes and villains, has a fresh look, a modern setting, and an ancient beat.

Legend of the Mantamaji: Bloodlines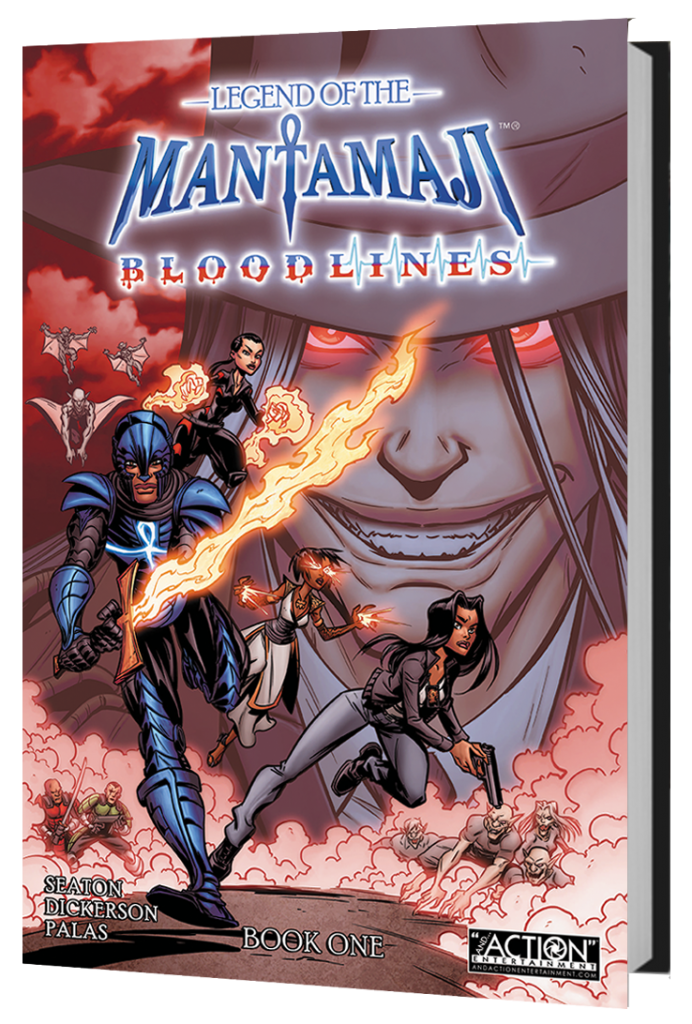 Bloodlines: Book One
Television Director Eric Dean Seaton returns with a new story in the Mantamaji saga that's just as action-packed, just as magical and even more dangerous. Two months ago, Elijah Alexander was a cocky Assistant District Attorney who wanted everything his poor upbringing couldn't give him. When he learned he was descended from an ancient race of heroes, Elijah became the last Mantamaji and used his mystical ankh and powers of illusion to defeat the evil sorcerer Sirach. But now that this enemy is gone, a new enemy, Gideon's Army forces Elijah into a fight he was never trained for… and one that forces him to question the very origins of his people. In Legend of the Mantamaji: Bloodlines, nothing is safe… not even history.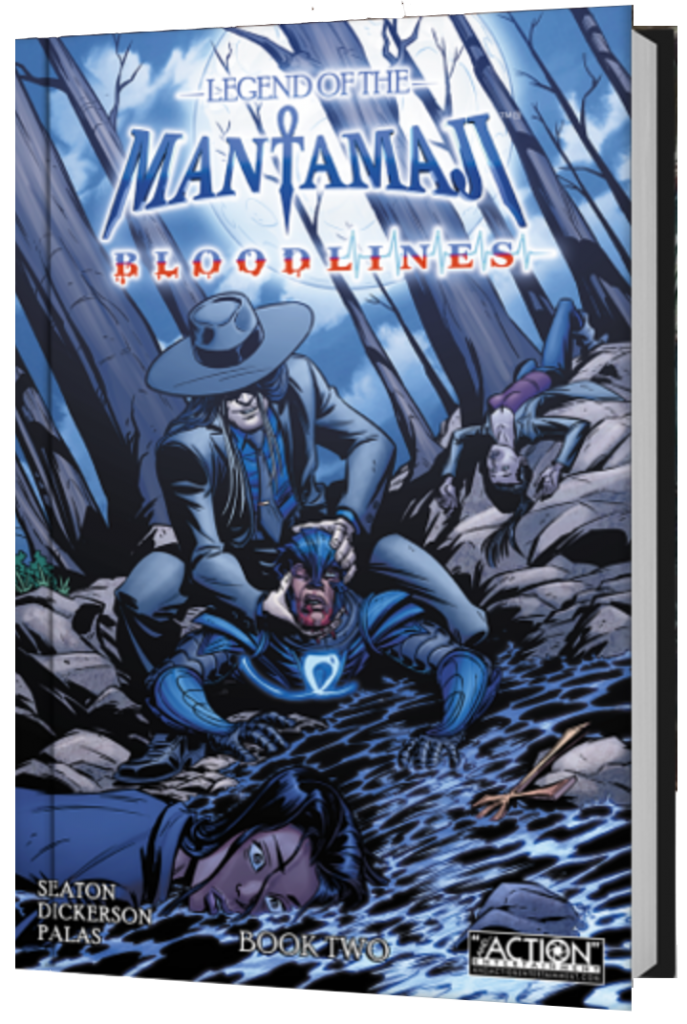 Bloodlines: Book Two
In Legend of the Mantamaji: Bloodlines, nothing is safe… not even history. The saga continues.
*EXCLUSIVE* EARLY FAN RELEASE at 2018 San Diego Comic Con July 18-22, 2018
PUBLIC RELEASE DECEMBER 5, 2018
Legend of the Mantamaji: Original Series
Television director Eric Dean Seaton's first graphic novel series is a tale exploding with brilliant art, action-packed adventure, true-to-life characters, and a smart and twisting plotline.
Legend of the Mantamaji tells the story of Elijah Alexander, a rising Assistant District Attorney in New York who learns he is the last of a race of mystical knights called the Mantamaji, who once protected mankind. When an ancient evil is resurrected, Elijah has to learn to turn his back on everything he's worked for, accept his birthright, and learn how to use his magical warrior abilities to defeat the greatest threat the Mantamaji ever faced—without being distracted by his grief, his anger, and one terrible betrayal.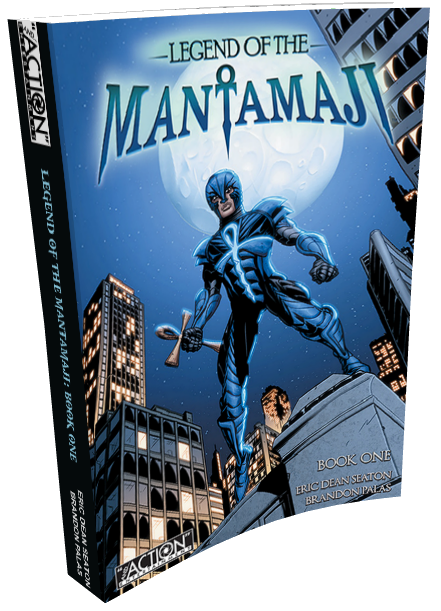 Book One
Elijah Alexander, New York's hottest, cockiest, and most media-hungry Assistant District Attorney, is about to learn something shocking: he is not even human. He's the last of the Mantamaji, a long-lost race of warriors who once protected humanity when the world was young. Now another Mantamaji—the worst of all their kind—has reawakened to visit doom on all of humanity. Can Elijah accept his past, reject his present life, and learn about his talents, in time to defeat the villain who killed all the other Mantamaji before him?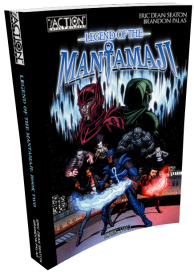 Book Two
In a single week, Elijah Alexander has gone from being a famous and successful ADA in New York, to a hunted, haunted renegade on a mission of vengeance.  Because Elijah is the last of a race of ancient warriors called the Mantamaji who once fought the world's greatest evils. And now the greatest evil of all has just reappeared and seeks to destroy the world as we know it. Elijah's the only one who knows how to stop this, and the only one with the power to get it done—because it takes a warrior to kill a mystical being. Or four of them.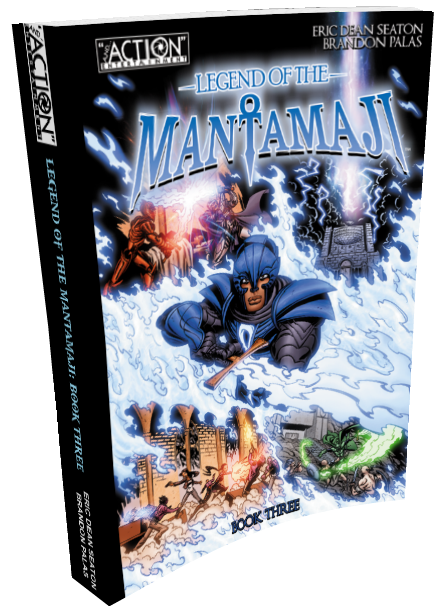 Book Three
Beaten, betrayed, and left for dead, Elijah Alexander, the last Mantamaji, knows the end of the world is at hand. Soon Sirach will carry out his plan to open the Gates of Time and alter Earth's history to suit his purposes.  How can Elijah stop Sirach, when he's already failed before? To succeed, he will have to put aside vengeance, ignore his pain, and listen to a wisdom he's forgotten. But he, and the world, are running out of time.
REVIEWERS!
All our titles are available for early review.  If you write for a publication or have a comics-related website, contact pressmantamaji@gmail.com.
Learn more about the Legend of the Mantamaji characters