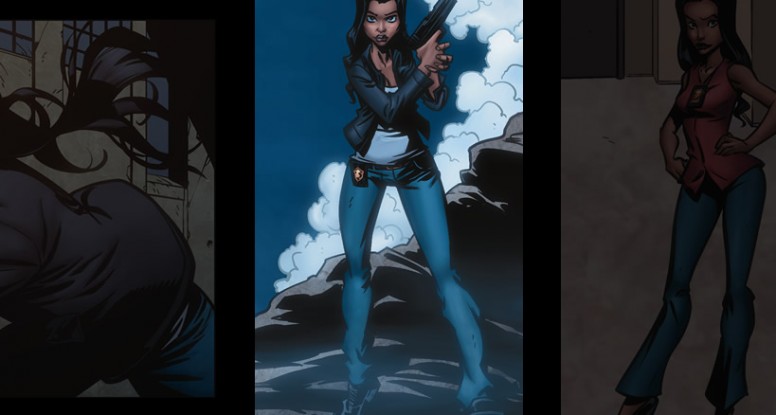 Want to Create Great Female Characters? Start with her brains, not her boobs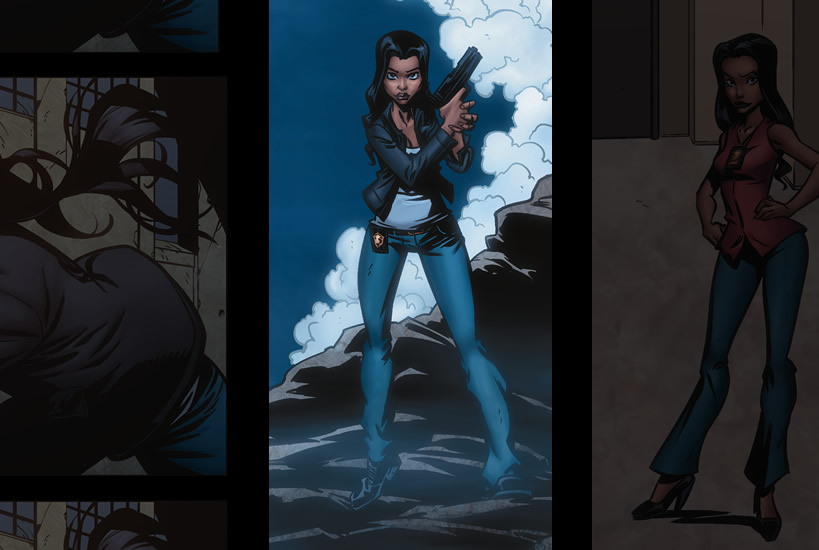 "How do I create strong female characters?"
It's a popular question many comic book creators now ask as they develop their stories. The short answer?
Develop her brains before you draw her boobs.
It is painfully, embarrassingly, obvious when a creator inserts a female character whose primary purpose lies in sexual objectification and exploitation.
The longer answer starts with a better question… How do I create great characters?
Character development for women isn't any different than it is for men. There isn't a special "pink book of characteristics" you must refer to in order to make fantastic female characters.
Whether a creator is motivated by a genuine desire to include women as equals in their stories or is driven by less altruistic ideas (i.e. not wanting to end up on the front page of The Mary Sue for perpetuating stereotypes, or finally realizing the buying power of women, or realizing it may be be easier to get press because, "Look! Girls in Comics!"), it is imperative that comic creators avoid making the same stupid mistakes others have made that alienate readers and frankly, ruin a good story.
I wanted to make my female characters in Legend of the Mantamaji equal to the men in every way. That is why the Sanctuants (women heroes) in my story found a way to survive for thousands of years when the men could not. They are the backbone of the story.
Listen, character development is difficult. From nothing, you have to create a well-rounded, interesting person. The person has to have that 'it' factor in order for readers to care about what they say and do. If you're still stuck on creating a relevant, female character, these three tips should help:
1. Develop her brains before you draw her body.
Get inside your character's head and get to know her. What does her voice sound like? Where did she grow up? Why? How would she react if x happened? Why? What is her value system? Would it ever shift? How does she interact with other characters in the story? Why? What does she do in her downtime? Why? If you don't understand a character's motivation, your character is flat and unrealistic.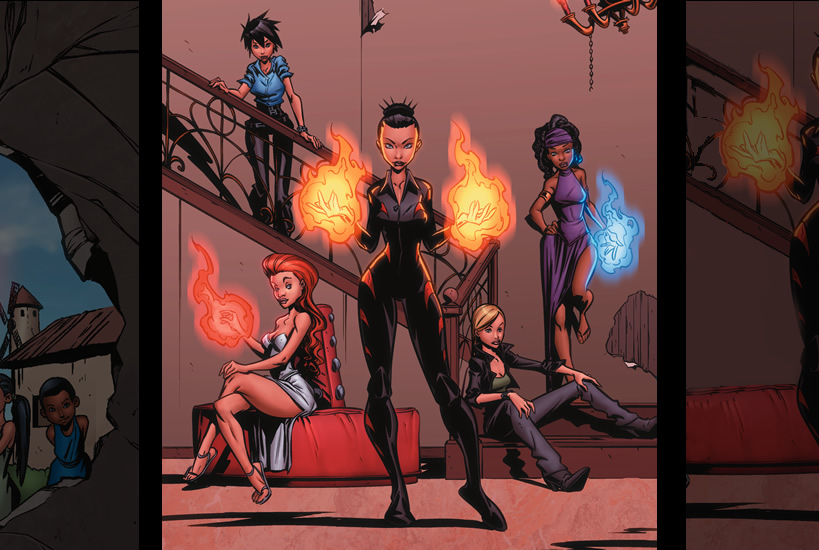 2. Don't confuse girls who kick ass for characters with agency.
If your character's actions don't affect the story, you're wasting ink. Kelly Sue DeConnick called it the "sexy lampshade test." If you can replace the character with, say, the lamp from A Christmas Story and the quality of the story doesn't decline significantly, your character sucks.
"But she is a total badass," you say. "She can shoot big guns!"
So, what? Why is she shooting big guns? If it's simply because someone told her to – seems like a lame reason.
3. Remember she is not "just" anything.
She's not just a girlfriend, or just the mom or just the secretary. Look at the women you know. Are they "just" anything? They have lives, dreams goals and motivations outside of their interactions with you. Or to put it another way, would you ever throw a male character into a story just so he could get killed? How about throwing him in the story just so the hero has a way to be 'humanized?' Sounds ridiculous, doesn't it?
It's lazy writing, bad storytelling and terrible karma to marginalize an entire group of people in your stories.
Why do the Mantamaji fight? Why does Superman fight? Is Wonder Woman simply waiting around for people to give her instructions? Is Detective Sydney Spencer sitting around the police precinct waiting for someone to kidnap her? No! They have their own reasons for taking up the mantle of hero or villain.
If your character development is lacking in any of these three ways it's time to go back to the drawing board, you still have work to do.
Check out more great characters from Legend of the Mantamaji and pick up the books here.